The General Manager is an employee of the UIP Company who works closely and reports to the Chairman on an almost daily basis, as well as the Directors from time to time, and at Board Meetings held every two months. The Directors are non-income earning and are associated with the UIP because of their passion to uplift the inner city and to promote it as a tourist destination. The Board has taken the decision to appoint an operational employee to join the Urban Improvements Precincts Company during the course of the 2015/2016 financial year.
Ebrahim began his career in the motor Industry before joining his wife to establish Avoca Travels in 1980 where he currently holds the position of Group Managing Director. Ebrahim is well-travelled and also serves as Chairman of a Body Corporate and acts as a trustee on the boards of various community, religious and charitable organisations. He joined the UIP Board as a Director in late 2014 and was subsequently elected to, and still holds, the position of chairman of the South Beach Precinct. In September 2015 he was unanimously elected Chairman of the UIP Board.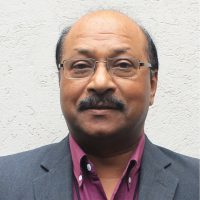 Amar has been in the hotel industry for over 46 years, and recently retired as General Manager of the South Beach Garden Court. He has returned to his passion and is now employed by Coastlands Hotel and Resort Group as General Manager. He started his career as an accountant, quickly moving up the ranks to his current position. He is also involved in a few business initiatives with his wife as his business partner. Amar is passionate about charity work and is actively involved with various community upliftment programmes. He was involved with the UIP for a number of years before joining the Board as a Director and now as Vice Chairman.  
Beston Silungwe
Executive Director
Beston holds a Master of Science in Development Planning, a Bachelor of Science in Property Studies and Business Accounting & Finance for Managers. He joined Delta Property Fund in April 2017 as Senior Operational Asset Manager, focusing on the KZN, Free State and Northern Cape portfolios of the fund. He has over 15 years' experience in the property sector having started as a Senior Town Planner at the City of Johannesburg, later moving to Transnet Properties as Manager Property Development and Portfolio Manager. He joined Tongaat Hulett Developments as Development Executive where he spearheaded developments around Gateway and the rest of the Ridge area, for six years.  Prior to joining Delta Property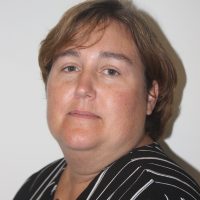 Monica Botha
Executive Director
Monica started out her career in the hospitality industry in 1996 working under the property management team of Protea Hotels. She started her career path as an Executive Housekeeper with City Lodge Hotels. She spent numerous years working her way up through the ranks until she was promoted the position of General Manager in 2013. Over the years she's been involved with various social responsibilities within her community and continues to support them through work initiatives. Monica is passionate about developing the skills of people, feeling a sense of accomplishment when they realise their full potential which leaves them with a sense of empowerment.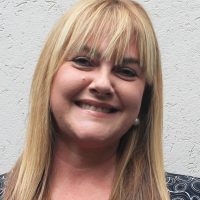 Nicolene Brennan
Executive Director
Nicolene has been the General Manager of Durban Spa for the past five years. Before this she held numerous managerial positions at different organisations in Durban. She worked for Bidvest Prestige for eight years prior to joining Durban Spa. The Bidvest Group by means of business acquisition bought over the Trafalgar Property Services portfolio, of which she was the appointed Regional Manager for Trafalgar Services. Nicolene is very passionate about the success of the South Beach precinct and making it a destination of choice for all tourists.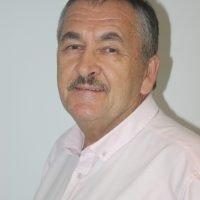 Des Cormack
Executive Director
Des has been in the hotel industry for over 37 years, having worked with the Holiday Inn Group for 10 years. He started as an Assistant Food & Beverage Manager in Umtata and worked his way up, in various departments of the hotel to General Manager in 1991. He then opened City Lodge Umhlanga Ridge before transferring back to City Lodge Durban, September 2015. He was on the Umhlanga Ridge Town Association as a director for 10 years and has been with the UIP since returning to City Lodge Durban. He is passionate about the hospitality industry and would like to assist the UIP bringing Durban back to become a clean, crime free city and a city which will attract investors again.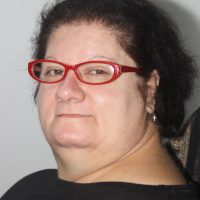 Yvonne Badenhorst
GENERAL MANAGER
Yvonne has been the General Manager of the UIP Co for the last 2 years. She has been a resident of Durban for more than 30 years.  She is passionate about the City.  For the past 29 years Yvonne has been involved in many crime fighting initiatives.  She Chaired the Point Community Police Forum and the Durban Central Cluster CPF for many years. Yvonne was a member of the uShaka Marine World Management team responsible HOD for departments like Safety and Security, CCTV, Cleaning, Medical Services, Parking and Landscaping.  She was then promoted to Facilities Manager. She has experience and an excellent relationship with all Municipal Departments and Management.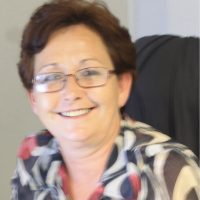 Ingrid Lewis
Assistant manager'

Ingrid joined the team as Administrative Assistant on 1 October 2015 nd will provide valuable administrative support to the General Manager with the daily running of the office. Ingrid moved to Durban three years ago, after spending over 30 years in Johannesburg, working mainly in sales. "Once you move to Durban, there's no going back. I simply love it here. To be given this opportunity to work and make a difference in the city is an added bonus, and I am eager to get involved." Ingrid is a hands-on go getter and will not be office bound, but will be doing regular walkabouts in the city to identify and fix problems. She is an avid gardener, who loves reading and spending time with her family.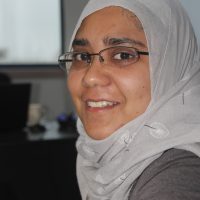 Faatima Yusuf
Adminidtrative assistant

Initially starting his career in the field of administration, Colin pursued career paths in marketing, retailing, sales, as well as owning a restaurant/pub, before getting involved in property management and a real estate agency for 10 years. He joined the Urban Improvement Precincts Company in November 2007, and has been General Manager for the past 8 years.